'The community of Paradise is destroyed': Thousands displaced in California wildfire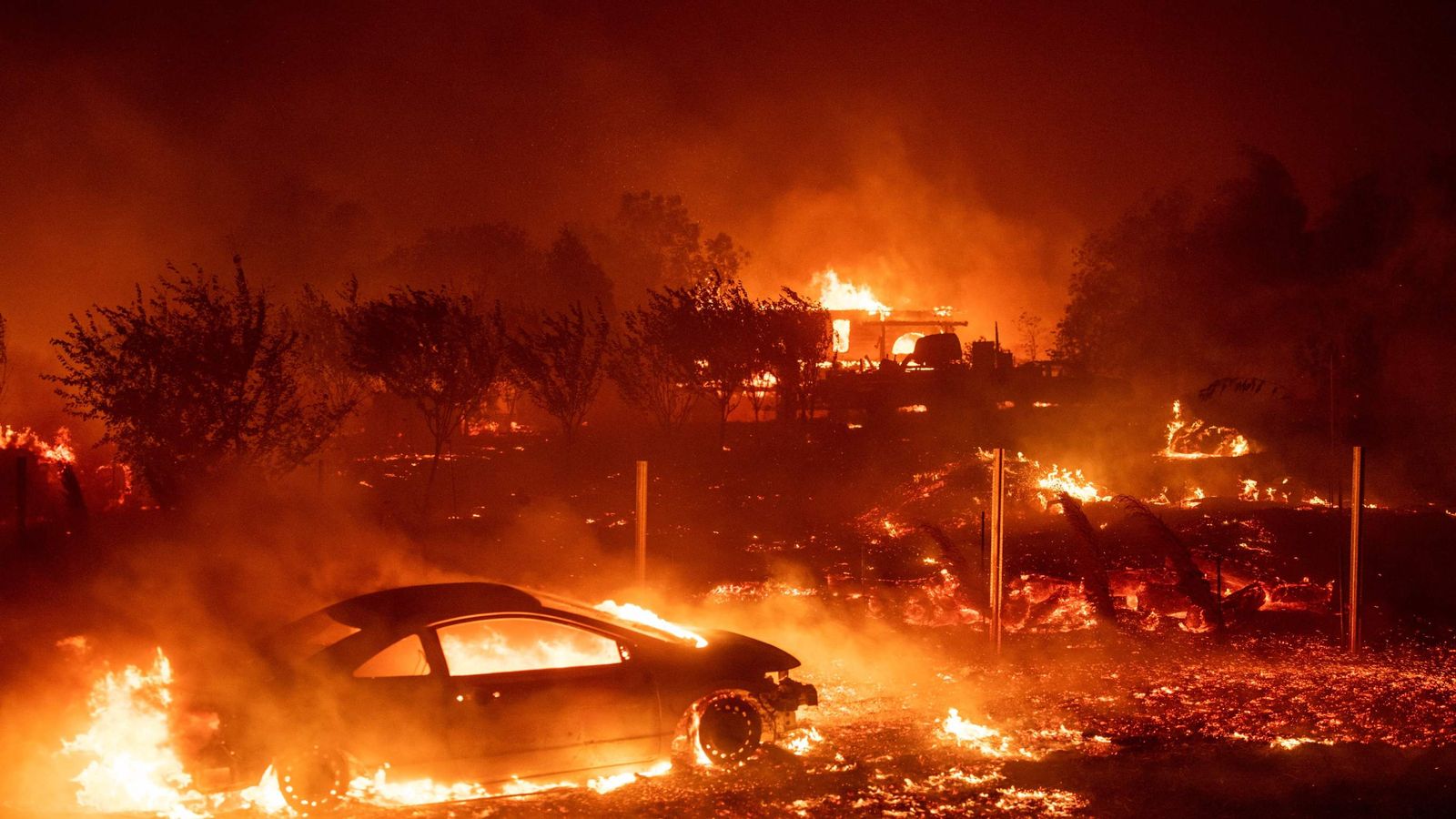 Tens of thousands of people have been forced to flee on foot after a fast-moving wildfire devastated a California town.
"Pretty much the community of Paradise is destroyed, it's that kind of devastation," California fire captain Scott McLean said.
"The wind that was predicted came and just wiped it out."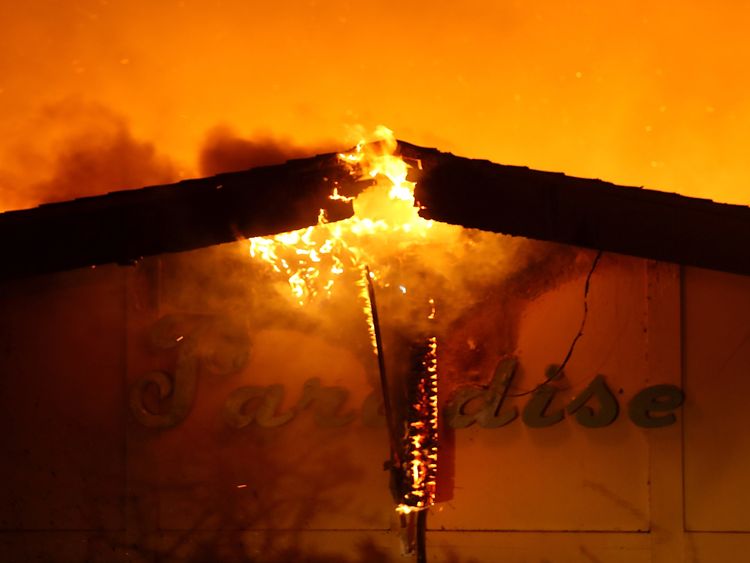 He estimated that a couple of thousand structures, including offices, large stores and restaurants in the 27,000 population town were flattened by the fire, although exact numbers are not known.
People were forced to abandon their cars and run, carrying their children and possessions, and those who had fled reported seeing houses explode as they were engulfed in flames.
The extent of the injuries was not immediately known as officials could not access the dangerous area.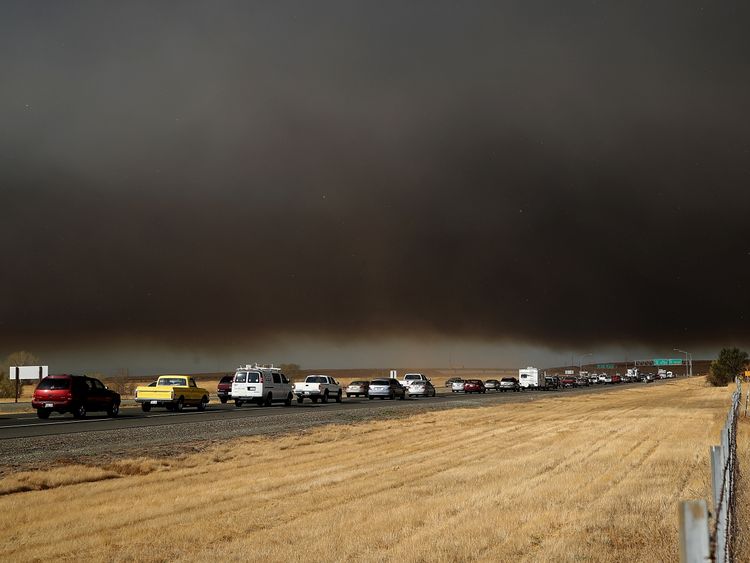 Authorities were working to evacuate residents from their homes as strong winds swept seasonal wildfires across the state, consuming more than 26 miles of territory on Thursday alone.
Strong blustery winds are combining with dry conditions, after weeks without rain and low humidity at the height of the wildfire season in north California.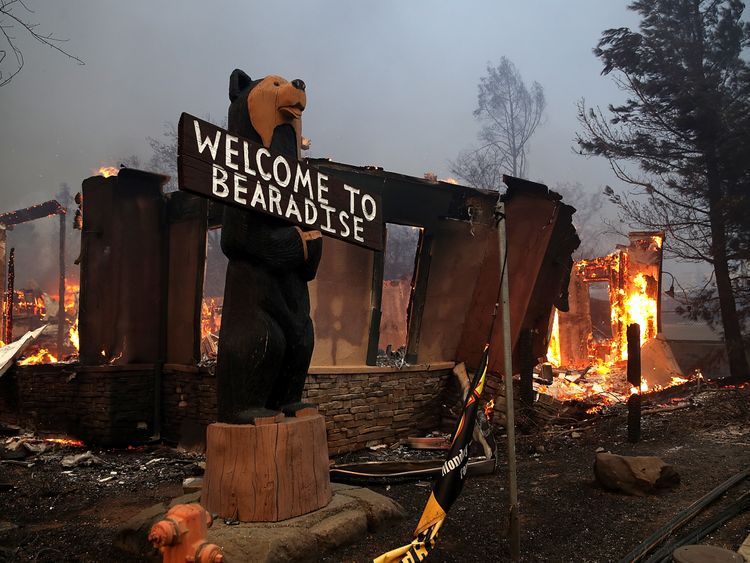 Butte County Sheriff Kory Honea said they were sending as many firefighters as possible.
Article source: "https://news.sky.com/story/the-community-of-paradise-is-destroyed-thousands-displaced-in-california-wildfire-11548787"